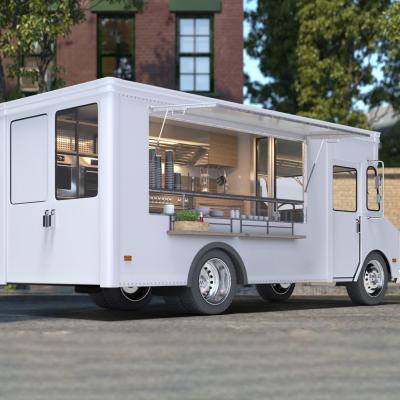 Food Truck Deals
Satisfy your cravings with our Food Truck Deals, a roaming smorgasbord of culinary delights that brings a world of flavors right to your curb. This is where convenience meets gourmet, and savings pair with savory and sweet eats. Whether you're looking for a quick lunch option or planning…
More
Satisfy your cravings with our Food Truck Deals, a roaming smorgasbord of culinary delights that brings a world of flavors right to your curb. This is where convenience meets gourmet, and savings pair with savory and sweet eats. Whether you're looking for a quick lunch option or planning to add a unique touch to your next event, our collection of deals makes indulgence delightfully affordable.
Get ready to explore:
Street Food Specials: Discover daily deals on the go as local food trucks roll out their best street food at friendly prices.
Catering Discounts: Elevate your event with a food truck caterer and give your guests the gift of fresh, chef-driven menus without the traditional catering cost.
Exclusive Menu Items: Bite into exclusive deals on signature dishes that can only be found on four wheels.
Festival and Event Packages: Find the perfect food truck lineup for community festivals, outdoor concerts, and public gatherings, with packages that offer variety and value.
Seasonal Promotions: From summer ice cream to winter warmers, enjoy the seasonal selections of food trucks year-round at special rates.
Our Food Truck Deals offer the perfect chance to turn any meal into an adventure. Why settle for the ordinary when you can dine on the extraordinary from the convenience of a nearby corner? These rolling restaurants pack flavor, innovation, and excitement into every meal, with prices that are just as appetizing.
Grab a deal today and prepare your taste buds for a journey they won't forget!
Note: Availability may vary based on location and schedule, so we recommend checking in advance to catch your desired food truck.
Less